Car Navigation
Develop products based on rich experience and innovative technologies in the navigation field.
Provide customer-oriented service to enhance the brand value.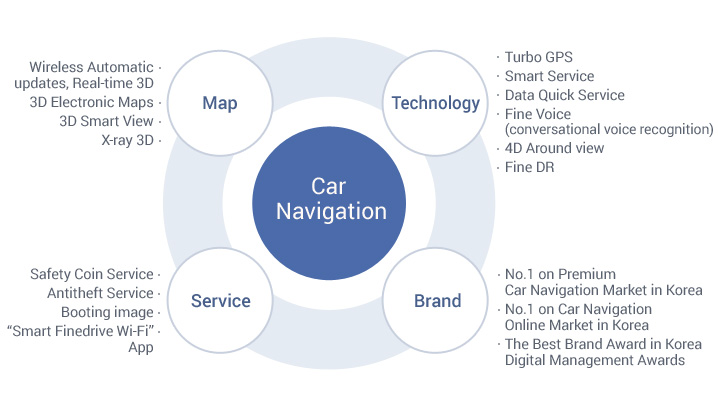 ---
Car Navigation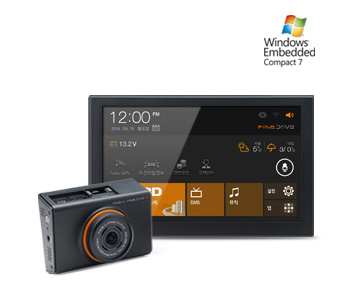 Compatibility between Navigation and Car DVR - Lane Departure Warning System and Car DVR Smart Controls
Excellent receiving rate - Antenna only for TurboGPS
Synergy from Integrating Dual - ore CPU and System Optimization
Conversational Voice Recognition - Fine Voice
Clear and stunning 3D Maps
Convenient Parking Assistant System - 4D Around-View
Accurate Location Recognition - Fine DR 3.0
Special Service for Safety Driving - Safety Coin
Front View Camera - easily see pedestrians and other obstacles
Economical Wireless Automatic Updates-Real-time 3D and Wireless Automatic Updates are Free for Life.
Fast and Accurate GPS reception - TurboGPS6.0
Supports TTS (Text-To-Speech) to Tell You About Upcoming Traffic, News, Weather.
---
Electronic Toll Collection (ETC) system

Stable usability - excellent receiving rate with RF(radio frequency) signals
Easy Installation - Simple and Clear Installation of Wireless Device.
Rational Design - Tiny, Slim and Light! Easy to Use
The Most trusted ETC brand - FineDrive